Grace Jones was one of the more unforgettable characters to emerge from New York City's hedonistic Studio 54 disco scene during the late '70s. Born May 19, 1952, in Kingston, Jamaica, Jones studied theater at Syracuse University before launching a career as a model.
Jones' statuesque and flamboyant look proved to be a hit in the New York City nightclub scene, which led to a recording contract with Island Records in 1977. While such disco-based albums as 1977′s Portfolio, 1978′s Fame, and 1979′s Muse failed to break the singer commercially, Jones soon amassed a substantial following among gay men with her sexually charged live show.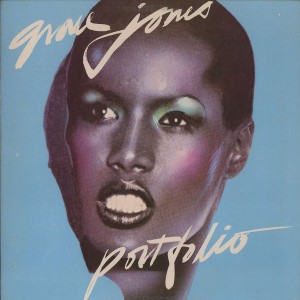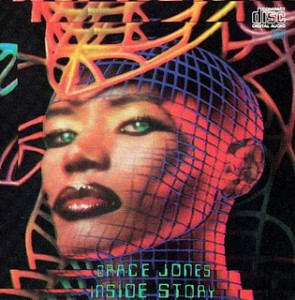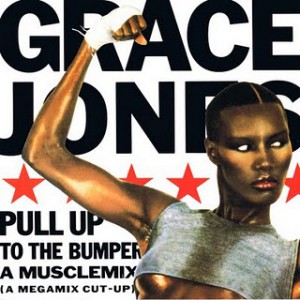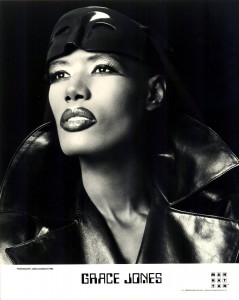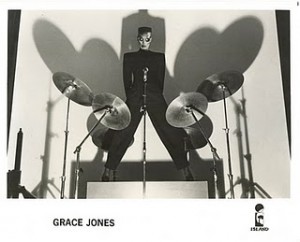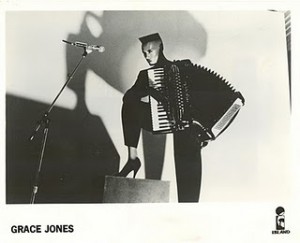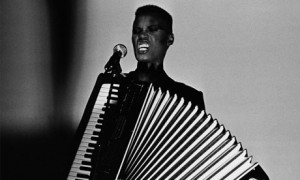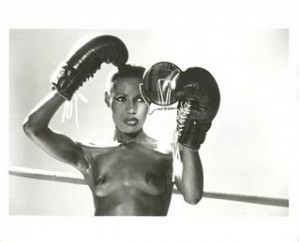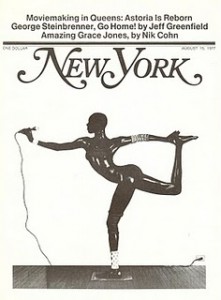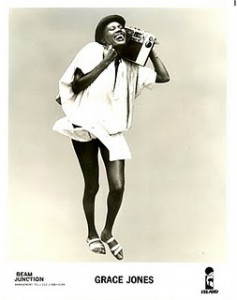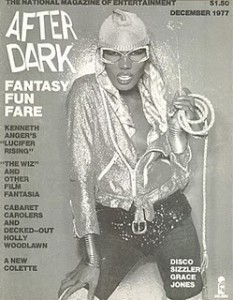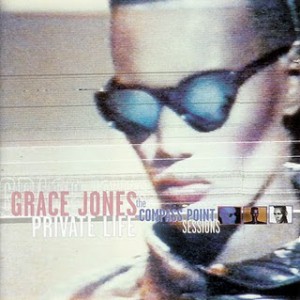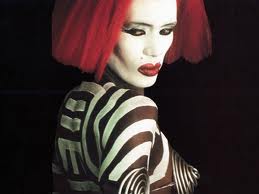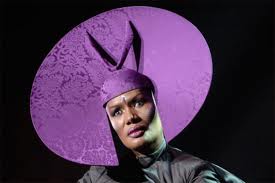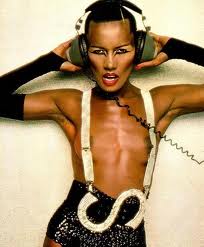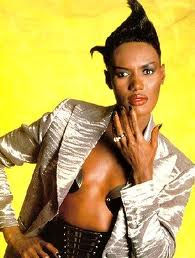 But with the dawn of the '80s came a massive anti-disco movement across the U.S., leading to Jones focusing on more new wave and experimental-based work, resulting in two of her best-known and strongest releases — 1980′s Warm Leatherette and 1981′s Nightclubbing — both produced by the noted reggae team of Sly & Robbie (the latter release spawned one of Jones' biggest hits, "Pull Up to the Bumper," as well as covers of Iggy Pop's "Nightclubbing" and the Police's "Demolition Man"). It was also around this time that Jones changed her look to suit the times by replacing her S&M look of the '70s with a detached, androgynous image.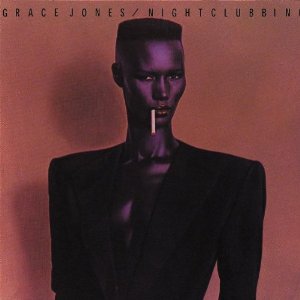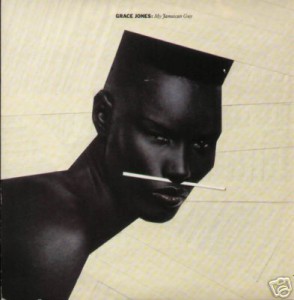 She also became a muse to Andy Warhol, who photographed her extensively.Jones also accompanied him to New York City nightclub Studio 54 on many occasions.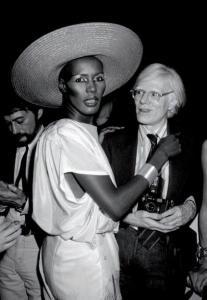 Grace Jones at Roskilde Festival 2009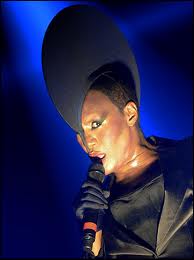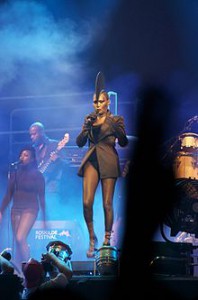 Grace Jones live in Copenhagen,Denmark.
 


    Grace Jones -2011-backstage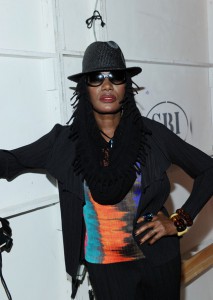 Film career
In the 1973 film Gordon's War, Jones played the role of Mary, a Harlem drug courier. In 1978 she appeared with Amanda Lear and Patty Pravo in the controversial Italian TV series Stryx. Jones's work as an actress in mainstream film began with the role of Zula, the Amazon, in the 1984 film Conan the Destroyer alongside Arnold Schwarzenegger and former NBA player Wilt Chamberlain. She next landed the role of May Day in the 1985 James Bond movie A View to a Kill. She also appeared in a short music video "Hey Baby" from the band Hansel to Home in 1986.
Jones appeared in a number of other motion pictures including the 1986 vampire film Vamp where she played a queen vampire, and the 1992 Eddie Murphy film Boomerang, for which she contributed the song "7 Day Weekend to its soundtrack." In 2001, she appeared alongside Tim Curry in Wolf Girl (also known as Blood Moon), as a transvestite circus performer named Christoph/Christine. She also appeared in an episode of the Beastmaster television series as the Umpatra Warrior.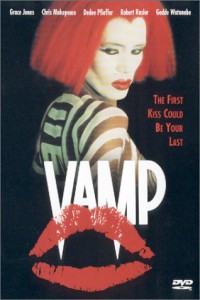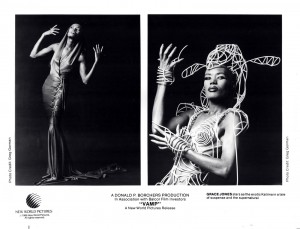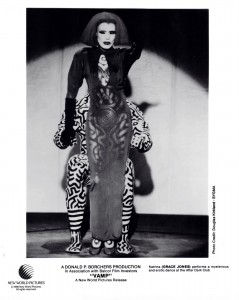 Style, image and voice
  In the late 1970s, Jones adapted the emerging New Wave music style and adopted a severe, androgynous look, with square-cut hair and angular, padded clothes, created in partnership with stylist Jean-Paul Goude. She would also exemplify the so-called "flat top" hairstyle in many of her concerts in the 1970s, which would become popular among black men in the 1980s. Her first album cover to feature this hairstyle was 1980′s Warm Leatherette. Her strong visual presence was an advantage for her music videos and concert tours. In her concert performances, she adopted various personas and wore outlandish costumes, particularly during her years with Goude. One such performance was at the Paradise Garage in 1985, for which she collaborated with visual artist Keith Haring for her costume. Haring painted her body in tribal patterns and fitted her with wire armour. The muralist also painted her body for the video to "I'm Not Perfect (But I'm Perfect for You)" and the 1986 vampire film Vamp. Grace Jones's striking appearance, height (5'10½" or 1.79 m), and manner influenced the cross-dressing movement of the 1980s. To this day, she is known for her unique look at least as much as she is for her music and has been an inspiration for numerous other artists, including Annie Lennox and Lady Gaga.