From Vogue Paris to Chanel runways, Amy's bouffant and winged eyeliner have made her an inspiration to many designers, editors, and stylists. 
The new Fred Perry x Amy Winehouse collection
Apart from his singing, Winehouse received media attention for her style of dressing and her lifestyle. She is known for her unique hairstyle and her numerous tattoos.
Her specific hairstyle, the thick eye line, the style of dressing remind, as stylistic, the 50-60ies. She is also the songwriter of her songs, quite extreme, direct and genuine. Everything is exaggerated, with her. Her numerous tattoos, clear and direct, add to her unique style. Two of them are of pin up girls, characteristic for the period of the 50ies.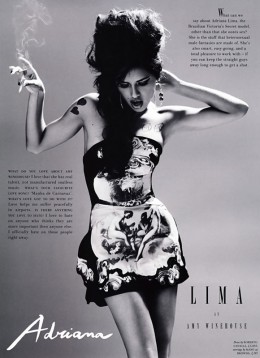 SUMMER 2009  ADRIANA LIMA PLAY AMY
 i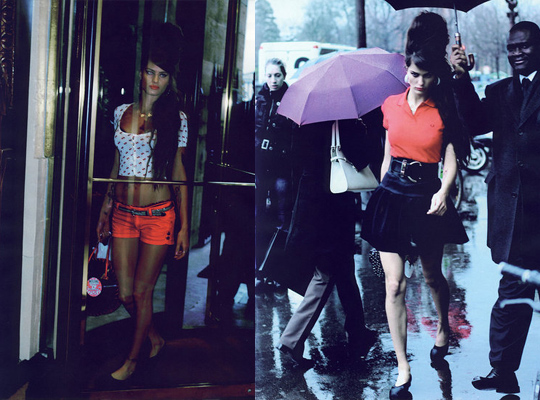 IZABELI FONTANA AS AMY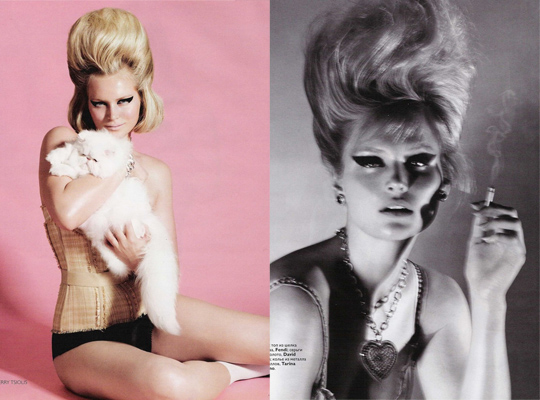 Vogue Russia March 2010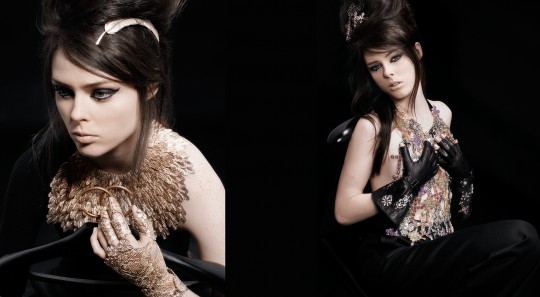 CHANEL PRE-FALL 2008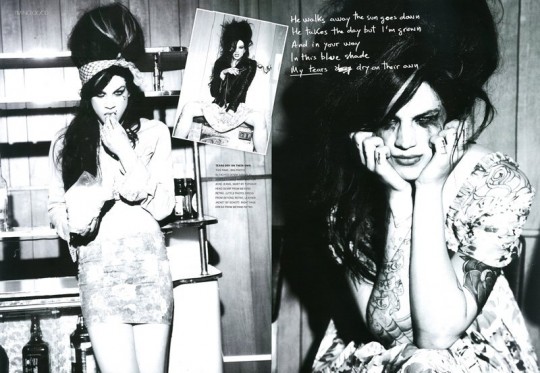 Ash Stymest as Amy Winehouse in Candy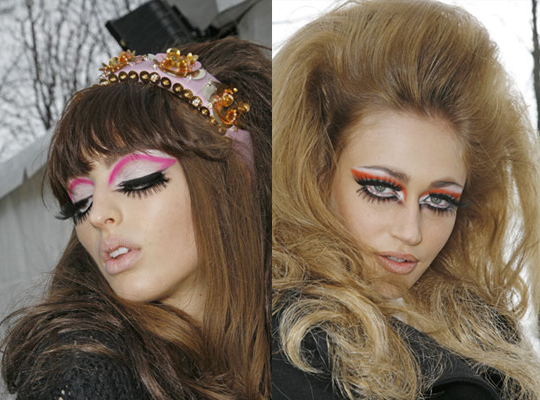 DIOR MAKE UP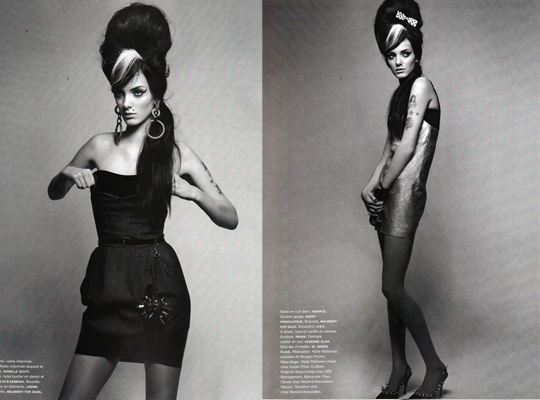 Numéro84
 
Jean Paul Gaultier's tribute to Amy Winehouse