Do you know it?
 Sade, the Nigerian/British singer – she of the slicked-back hair, hoop earrings and backless tops -cracked not just Europe, but Africa, the Far East, Middle East, Asia and America with her first single, Your Love Is King, in 1984.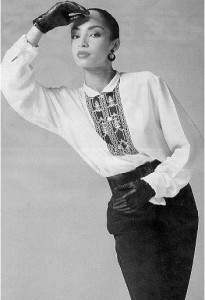 She often wore menswear pieces, making them look as elegant as her dresses.
less is more – Don't hide behind too many accessories and makeup colors.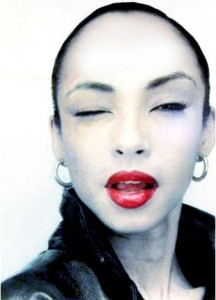 Classic look—ponytail, oversize hoop earrings, red lips, and slim-fitting

 Whether she's in a simple white t-shirt or a cheongsam, she always looks like Sade.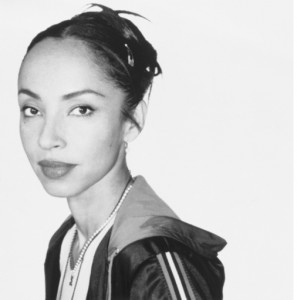 Music was not her first choice as a career. She studied fashion at St Martin`s School of Art and only began singing after two old school friends with a fledgling group approached her to help them out with the vocals. Somewhat to her surprise, she found that while the singing made her nervous, she enjoyed writing songs. Two years later she had overcome her stage fright and was regularly singing back up with a North London Latin funk band called Pride.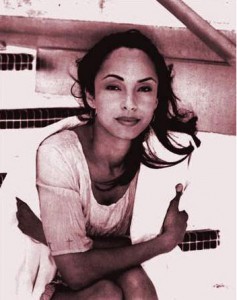 "I used to get on stage with Pride, like, shaking. I was terrified. But I was determined to try my best, and I decided that if I was going to sing, I would sing the way I speak, because it's important to be yourself."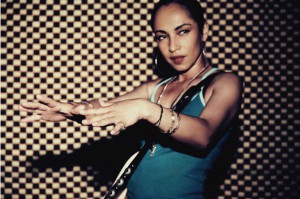 Sade were formed in 1984 and their debut album, Diamond life, went Top Ten in the U.K. The band's music  features elements of R&B, Soul, Jazz, and Soft rock.
  Sade discography
Diamond Life(1984)
Promise (1985)
Stronger Than Pride(1988)
Love Deluxe (1992)
Lovers Rock (2000)
Soldier of Love (2010)

Compilation albums

The Best of Sade (1994)
The Ultimate Collection (2011)

Other albums

Remix Deluxe (1992)
Lovers Live (2002)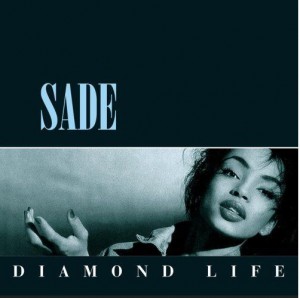 Sade Live is the sixth concert tour by English band Sade. Visiting Europe and North America, the tour will support the band's sixth studio album, Solder of Love and their second compilation album, The Ultimate Collection.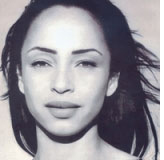 We can't wait :)